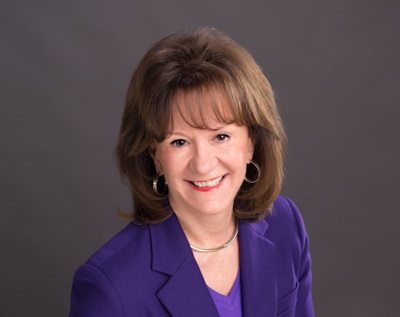 Mary is President/CEO of Strategic Partnerships, Inc. (SPI), a business development/public affairs firm that specializes in procurement consulting, market research, government affairs, knowledge transfer and public-private partnerships (P3s). Mary is also co-founder of the Gemini Global Group (G3), a firm that works with national and international clients on business development, P3s, and other types of government objectives.
A recognized expert regarding P3s, Mary is the author of Collaboration Nation – How Public-Private Ventures Are Revolutionizing the Business of Government and Inside the Infrastructure Revolution – A Roadmap for Rebuilding America.
Mary writes for many publications and blogs weekly. Her articles have been published by media outlets including Forbes, CNBC.com, CEO-Read, Change This, The Hill, Water on Line, World Highways, Bloomberg Government, Airport World, Politico, Smart & Resilient Cities, Infrastructure USA, Water Online, Construction USA, Renewable Energy World, Construction Today, P3 Bulletin, P3 World, ICMA, American Infrastructure, Born To Invest, Onvia and many others.  She is a regular contributor to business journals and SPI publishes two newsletters each week that carry her columns. She is active on the professional speaking circuit and is a keynote speaker at both business conferences and government executive conferences.
Mary has an extensive business background in both the public and private sectors. Before entering government, Mary was the President and General Manager of two media
firms. In government, she served as the Commissioner representing Business at the Texas Employment Commission. In that position, she was a high-profile, proactive business advocate who founded The Texas Business Council. Then, Commissioner Nabers moved to the Texas Railroad Commission, the state's regulatory agency for the oil and gas industry, which at the time regulated approximately $65 billion of the state's economy annually. She was active on both the state and federal levels and represented Texas on numerous national boards.
Mary holds a BS degree from Howard Payne University and an MBA from The University of Texas at Austin. She also holds an honorary Doctor of Humanities degree and was named a Distinguished Alumnae of Howard Payne University.
ACCOMPLISHMENTS/AWARDS/ACTIVITIES
Delegate, Emerging Leaders World Conference · Spirit of Texas Award · Leadership America · Leadership Texas · World Congress on Information Technology · Named to Profiles in Power · Mentor, University of Texas' Forty Acres Scholars · Partner & Mentor, Capital Factory
PAST AND PRESENT BOARD MEMBERSHIPS
President, Headliners Club · Board of St David's Healthcare Foundation · University of Texas groups – UT Exes Council; the Chancellor's Executive Committee; the President's Advisory Council · National Council for Public-Private Partnerships · National Petroleum Council · Interstate Oil and Gas Compact Commission · Long Center for the Performing Arts · Advisory Board, San Antonio Spurs · Chair, Greater Austin Chamber of Commerce ∙ Board of Directors – Texas Association of Business · Girl Scouts Advisory Board
GOVERNMENT MARKET NEWS
We are pleased to announce the birth of a visionary project, Government Market News, brought to life through the collaborative efforts of Mary Scott Nabers and her dedicated team at Strategic Partnerships, Inc. This platform serves as your premier gateway to the vast U.S. government marketplace, the world's largest. Government Market News is dedicated to delivering original, timely, accurate, and insightful coverage along with expert analysis that is second to none.
Content encompasses every facet of the U.S. government marketplace, featuring breaking news, upcoming contracting opportunities, public-private partnership initiatives, information on new funding programs and sources, insights into government issues and trends, updates on officials and industry news. Of course, the platform is designed to be your one-stop source for comprehensive, essential information.
Government Market News is an independent publication of Strategic Partnerships, Inc., a renowned provider of extensive government services since 1995.
We invite you to click here and explore Government Market News and leverage this resource to excel in the dynamic government sector and contribute to shaping this great nation.